Workstation Install
From NewHaven Software Wiki
(Difference between revisions)
(→Step 2: Setup a mapped drive to the CMS server)

Line 12:
Line 12:

==Step 2: Setup a mapped drive to the CMS server==

==Step 2: Setup a mapped drive to the CMS server==

-

Note: This is only needed if you are installing a new workstation.

+

you a .

+

 

For Information on how to set up a mapped drive please review the video : http://youtu.be/D1IBcjWCmPs

For Information on how to set up a mapped drive please review the video : http://youtu.be/D1IBcjWCmPs
---
Current revision as of 16:50, 9 January 2020
Overview
This article details the instructions for installing or updating a CMS 8, 9, or TEN Workstation.
Prerequisite
Before you begin installing or updating your workstation please check that you meet the requirements for all the steps below.
Step 1: Workstation System Requirements
To verify that your system meets CMS system requirements please review : http://wiki.newhavensoftware.com/index.php/CMS_System_Requirements#CMS_workstations
Step 2: Setup a mapped drive to the CMS server
Ensure that you have a drive mapped to the \NewHaven Software share on the server and that it is using the same drive letter as other workstations on the network. Workstations should be joined to the network domain.
For Information on how to set up a mapped drive please review the video : http://youtu.be/D1IBcjWCmPs
Step 3: Obtain the CMS Installer
Locate the last CMS update used, typically found in the \Updates subdirectory of the \NewHaven Software share (where you should now have a drive mapped to)
or
For information on using the update page and downloading the installer please review the video : http://youtu.be/dBbd94k7b0A (Note: The video is focused on Windows XP, however, the setup steps are the same for Windows 7/10.
Workstation Install/Update
Note: The steps between updating or installing a CMS workstation are the same. Once you have verified that you meet the above prerequisites, follow the instructions below to Install/Update your workstation.
To begin double click the CMS installer, then follow the screenshots shown below.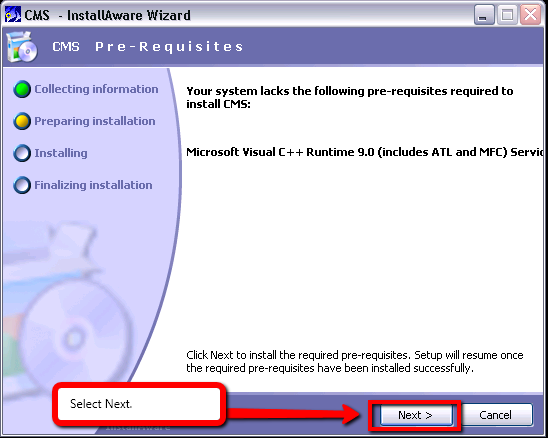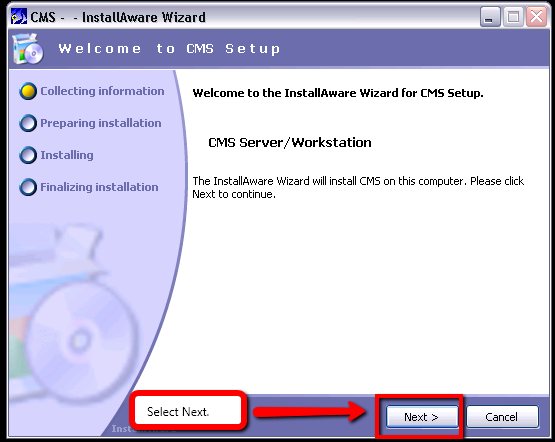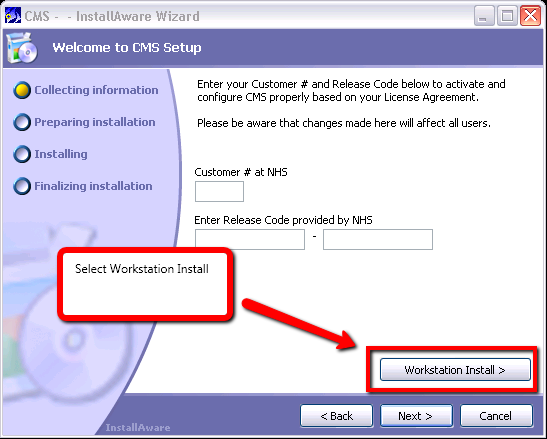 NOTE: There is no need to fill in the customer number and release code. Those are only needed for server installs.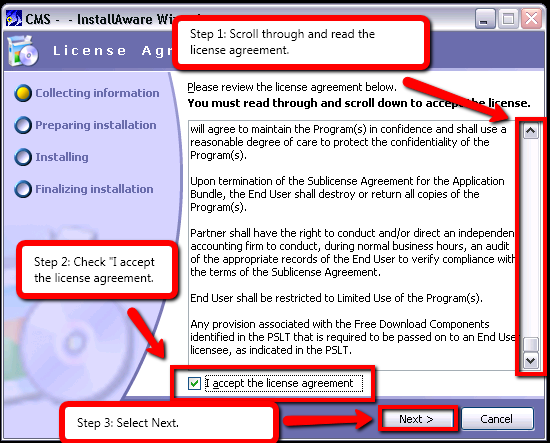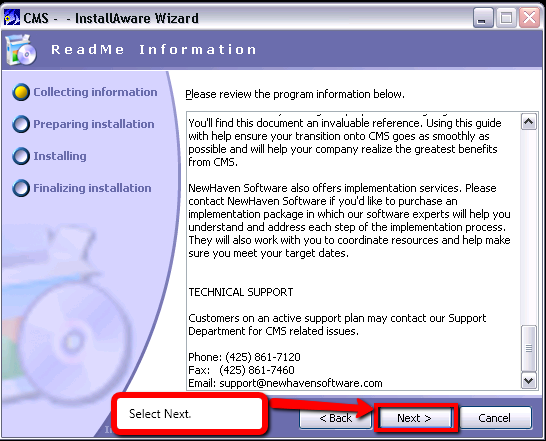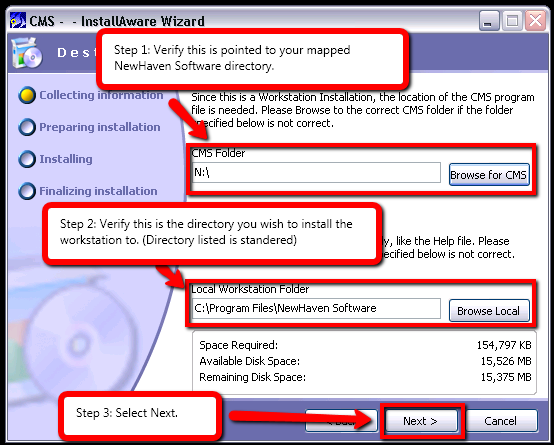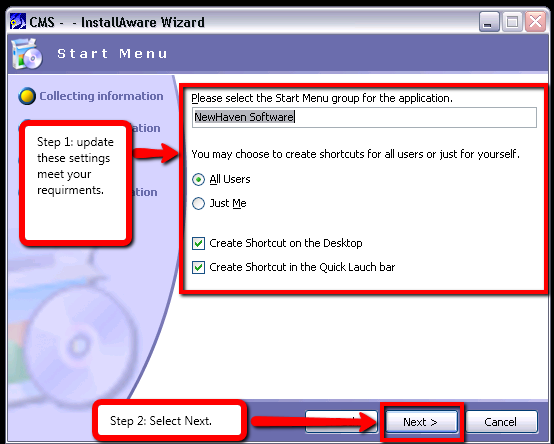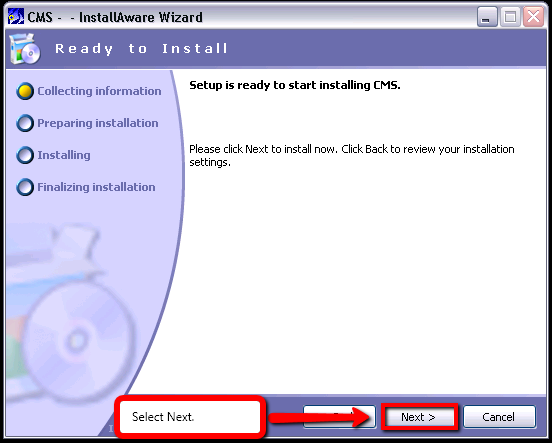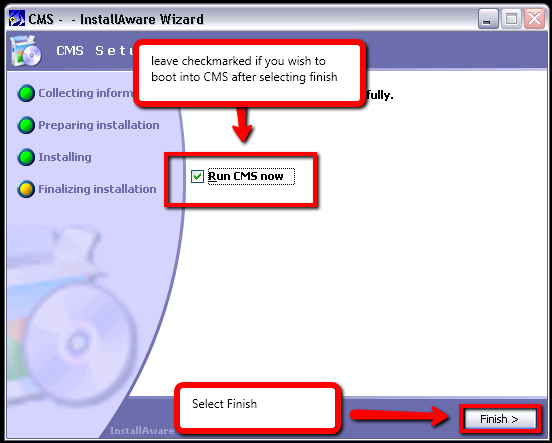 After following these instructions you should now be able to sign into CMS.